RISE IN INNOVATION LEADS TO GROWTH OF FRAUD DETECTION AND PREVENTION MARKET
The global fraud detection and prevention market is expected to surpass USD 63.1 billion by 2025, which presents ample opportunities to the industry players. These players shift their focus to differentiate their technology and demonstrate their technical skills through innovative fraud detection and prevention development techniques. Established market players such as IBM, SAS Institute, and FICO are innovating new software tools by using advanced analytics technologies such as machine learning and artificial intelligence. These technologies are widely adopted by several cybersecurity firms as it detects fraud from complex big data in minimum time. Companies, such as Ravelin have a high focus on using machine learning technology to detect and prevent fraud using logistic regression, decision tree approach.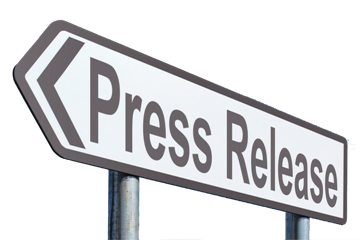 These solutions are important pertaining to the augmented public awareness coupled with technological advancements in the fraud detection and prevention market. Rise in e-commerce market with extensively low fraud detection and prevention awareness in some emerging economies, such as India and South Africa, the introduction of novel solutions, and software tools to detect fraud, and government support for cybersecurity are the major factors expected to propel the demand.
North America to remain dominant in fraud detection and prevention market over the forecast period Geographically, North America is considered the largest market for fraud detection and prevention accounted for the largest share in 2017.
The increase in cybercrime among the organizations in the region, due to the adoption of advanced payment technology has fueled the growth of the fraud detection and prevention market.
The USA is expected to witness an exponential growth rate over the forecast period, due to the well-established sectors such as healthcare, financial institutions, and retail industries; this contributed to the highest share in the fraud detection and prevention market. Mexico is considered the second largest country followed by Canada, which is anticipated to show a below average growth rate.
However, Asia-Pacific is expected to witness the highest growth rate from 2018 to 2025.
This region experienced the highest rate of cybercrime and money laundering issues within the companies, due to the increased use of IP-based service.
Fraud analytics segment to lead fraud detection and prevention market by 2025
The fraud detection and prevention market by the solution is segmented into fraud analytics, authentication, governance, risk, and compliance (GRC) solution, and others. The fraud analytics is further classified into subsegments such as predictive, customer, social media, big data, and behavioral. Similarly, the authentication segment is also further bifurcated into two subsegments, such as single-factor and multi-factor authentication.
Fraud analytics solution is considered to be the largest segment due to the demand for big data analytics among the organizations to detect fraud insights in minimum time. The use of various fraud analytics solutions such as big data, predictive, and others are expected to obstruct fraudulent activities and provide cognitive solutions to the end users. Big data analytics is a type of fraud analytics solutions, which are mostly used by the vendors of fraud detection and prevention market; as a result, the growth is fueled rapidly.
Globally, the high growth for fraud analytics is mainly from the Asia-Pacific region, followed by ROW.
However, authentication solutions are anticipated to witness an exponential growth rate on the backdrop of stringent cybersecurity regulations. These solutions involve a lower cost of development and manufacture, which allows for a lesser selling cost compared to fraud analytics solutions. SMEs are among the major buyers of authentication solutions. Single-factor authentication (SFA) and multi-factor authentication (MFA) are the two subsegments of the authentication solution in the fraud detection and prevention market. North America is projected to account for the largest market share throughout the forecast period, followed by Asia-Pacific.
Contact Us:-
Ms. Apurva,
Business Development Manager,
Converged Markets,
Email: [email protected]
USA :+1-858-800-4242
UK :+44-208-068-2033