The self-adhesive labels market is projected to grow from an estimated USD 31.4 billion in 2018 to reach a value of USD 43.3 billion by the end of 2025 at a CAGR of 4.6%.
Polypropylene Film to Observe Stable Growth Rate
Polypropylene film is expected to witness great opportunities in the self-adhesive labels market with a sustainable growth rate per annum, accounting for 35% of total film demand.
This is attributed to the low cost of polypropylene coupled with high moisture barrier qualities. Polypropylene face stocks are available in different variations, are flexible, and provide fine transparency. This face stock requires a primer to be applied for the adhesive at the back of the label and a primer for the ink on the top of the printed message. This is widely used during the labeling of products such as snacks, baked goods, confection, and cigarettes due to its high-quality clarity and impact strength.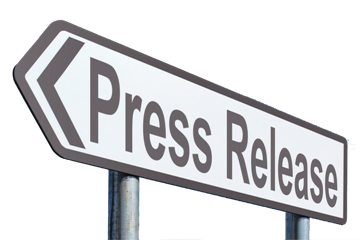 Release Liner Labels accounted for maximum share
The self-adhesive labels market is classified into release liners and liner-less labels. Release liner labels are estimated to account for the larger share throughout the forecast period. Demand for release liner label is expected to expand from 4.6% annually, to reach USD 36.5 billion by the end of 2025. It is expected to witness the highest growth rate in the self-adhesive labels, as these types of labels are easily manufactured into any shapes and sizes.
From an environmental perspective, liner-less labels are preferred as the amount of waste generated is reduced, so is paper consumption for its manufacture, and cost of production. Release liner labels play an essential role in the pharmaceutical industry due to an increase in demand for the products, which comprise a complex supply chain that is prone to counterfeit activities.
Pharmaceutical Labeling Plays Crucial Role in Product Numbering
Labels supplied in the pharmaceutical industry needs to comply with frequent government regulations and guidelines with pharmaceutical labeling. Release liner labels offer several functionalities in pharmaceutical products such as tracking and tracing measure, anti-counterfeit measure, and numbering of the product. The increase in the use of release liner labels in the pharmaceutical industry is expected to boost its revenue growth in the market.
About Us:-
Converged Markets is a premier provider of market intelligence and advisory services that delineates a focused vision to provide indispensable insights and strategic decision support to business leaders worldwide. Our team of knowledgeable and industry-experienced Business Consultants follows a distinct research approach and rigorous methodologies to analyze market dynamics that directly or indirectly impact mainstream businesses.
Contact Us:-
Ms. Apurva,
Business Development Manager,
Converged Markets,
Email: [email protected]
USA :+1-858-800-4242
UK :+44-208-068-2033