Automotive sector dominates lithium-ion battery manufacturing equipment market
The lithium-ion battery manufacturing equipment market experiences strong growth due to developments in battery technology and equipment functions. The demand for lithium-ion battery-based products has risen exponentially in the past decade, due to developments in the consumer electronics and automotive segments. The emergence of smart technology and portable devices has contributed to the rise in demand for lithium-ion batteries. The benefits offered by lithium-ion batteries including higher power density and lower weight compared to other battery technologies have improved development prospects. The lithium-ion battery manufacturing equipment market is expected to grow at a CAGR of 5%, to reach USD 2 billion by 2025.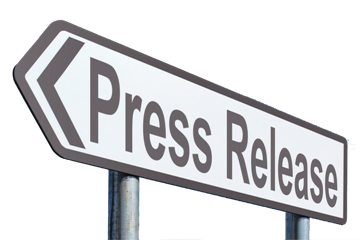 Automotive products to strengthen market position by 2025.
The automotive segment holds the largest share in the lithium-ion battery manufacturing equipment market. Manufacturers faced with the prospect of bans over the sale of petrol and diesel-powered cars aim at implementing all-electric drivetrains over the next decade. Automotive manufacturers work towards the development of all-electric and hybrid technologies as the means to comply with regulations and stabilize their market position. Companies develop new kinds of technologies to gain a technical advantage over their competitors, which conversely requires the need for specialized equipment. The automotive market is among the largest consumers of specialized equipment, which helps prototype testing and enables flexibility in manufacturing.
Automatic equipment to surpass semi-automatic machinery by 2025.
Semi-automatic lithium-ion battery manufacturing equipment holds the largest share in terms of the mode of operation preferred by battery manufacturers. The semi-automatic equipment provides for a certain degree of human intervention and flexibility and is available at a lower cost to develop and purchase. The wide array of processes and complexity favors the use of semi-automatic machines. Automatic machines are gaining popularity due to their speed and efficiency, however, their high cost of development and sale, lack of end-to-end processes, and the unavailability of machines for certain functions limit their use.
Asia-Pacific is projected to grow at a CAGR of 6.2% by 2025
The lithium-ion battery manufacturing equipment market in Asia-Pacific is among the largest and fastest growing markets. The region hosts a high degree of manufacturer participation in both, equipment and batteries. The development and manufacturing costs in countries such as China is significantly lesser compared to other regions. The manufacturing-friendly policies and the presence of end users and reserves are expected to further improve the market stance in the region.
Some of the key market players in the lithium-ion battery manufacturing equipment market include Siemens, Hitachi, Targray, Sovema Group, Manz, Wirtz USA, Gelon Lib Group, Bryer-extr, Xiamen Tob New Energy Technology, and Greenlight Innovation.
About Us -
Converged Markets is a premier provider of market intelligence and advisory services that delineates a focused vision to provide indispensable insights and strategic decision support to business leaders worldwide. Our team of knowledgeable and industry-experienced Business Consultants follows a distinct research approach and rigorous methodologies to analyze market dynamics that directly or indirectly impact mainstream businesses.
Contact Us:-
Ms. Apurva,
Business Development Manager,
Converged Markets,
Email: [email protected]
USA :+1-858-800-4242
UK :+44-208-068-2033